Campus320
CAMPUS320
An important part of WINNING IN AMERICA for Jesus is doing it in our own home town. Dayton, Ohio is listed as one of the nation's highest in drug abuse. Campus320 is a ministry of DBEA to minister to the at-risk young people in our city. They love basketball. We provide for them a place to play basketball every week during the school year. During this event each week we share with them spiritual nuggets from God's Word to help them in their decision making. Each week they are instructed in how to talk to God and how important it is to have a personal relationship with Him through His Son Jesus Christ.
These guys are faced with life-changing decisions almost daily. Some are struggling with drugs. Some of the guys deal with being homeless. Some are hungry. Many times they call us from the county jail asking for help. These guys are our friends. We love them. God loves them. And, I know they need us in their lives.
Right now there are approximately sixty young men we work with regularly. There are hundreds more in our city. As God directs you, please consider helping us through your prayers and finances to continue and expand this ministry. Pray for those who help lead: Matt, Darnell, Marshall and Don.
Dayton is our Jerusalem.
SCHEDULE FOR 2020
March 28 McCabe Park EASTER EGG HUNT
April 13, 20, 27, May 4, 11 BASKETBALL TOURNAMENT...KLEPTZ GYMNASIUM
June 13 McCabe Park Free Store, Cookout, Games
June 15-18 1-3pm Daily McCabe VACATION BIBLE SCHOOL FBC Ramsey, Illinois 25 People Coming
July 11 McCabe Park 100 FOOT LONG BANANA SPLIT
August 1 McCabe Park BACK TO SCHOOL BASH Includes Face Painting,
September 12 McCabe Park LIVE BAND...Grocery Giveaway, Fresh Produce, Free Store, Games
September 21 2019-2020 Basketball & Discipleship Begins Every Monday from 6:15- 8:00pm
October 17 McCabe Park HARVEST FESTIVAL
November 21 McCabe Park THANKSGIVING DINNERS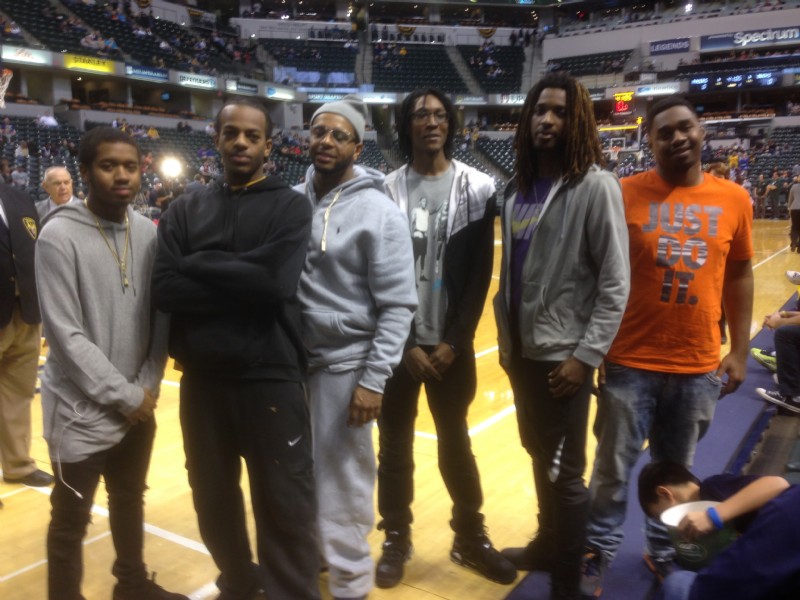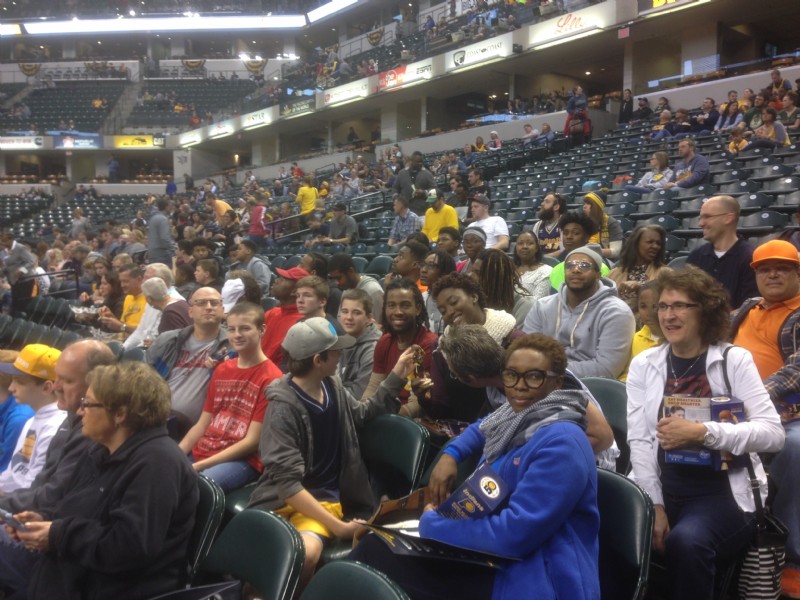 Our Friends working with campus320 40 of us at an Indiana Pacers game